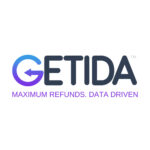 GETIDA is a Gold Winner of The American Business Awards. We are an Amazon AppStore Authorized auditing company that covers over 20 different claim types and specialize in securing FBA reimbursements for large claims. Large claims can be missed by sellers and other companies due to the complexity of reconciling mass data, and the depth levels such a process can require. We also specialize in complex claims like pick and pack fees, monthly storage fees, and referral fee recovery.
– As per Amazon's terms of service (TOS), you are allowed to claim back inventory-related discrepancies as far as 18 months back. Our initial audit consists of an 18-month lookback period, where we locate any missed reimbursement opportunities. Afterward, we have an ongoing monthly audit.
– We charge a 25% recovery fee. There are no other fees associated with our service and we have a month-month agreement.
GETIDA has also prepared a Special Offer for Back-Track followers – $400 In Free FBA Reimbursements.