The Worst Part of Selling on Amazon?
If you ask 100 Amazon sellers what's the worst part of selling on Amazon, the #1 answer is the requirement to receive customer returns for any reason.
The #1 Reason Most Amazon Sellers Go Out of Business?
The biggest reason Amazon sellers go out of business or quit selling on Amazon is because customer returns have drained all their profits and left them with no other choice but to stop selling on Amazon.
Why Are Customer Returns Crushing Amazon Sellers?
Because returning a product on Amazon is so easy, customers have become conditioned to recklessly buy items on Amazon with little or no concern if the item they are buying is actually the item they need.  Will it fit?  Is it the right color?  Does it work how the want it to work? No worries, if not, they'll simply return it.
Amazon sellers will tell you they receive a higher % of customer returns on Amazon than any other sales channel.
Amazon Sellers are Left Holding the Bag
At the end of the day, sellers are left holding the bag when it comes to Amazon's loose customer return policy + buyer's reckless buying habits.
Note: Amazon has recently closed their "Vendor Central" program and is shifting more and more of their marketplace business to 3rd party sellers instead of buying and selling their own products.  One reason for this shift is the high cost of "Doing Business on Amazon" with their high customer return rates.
Here's the Catch – Most Customer Returns are NOT DEFECTIVE!
This is extremely important…most customer returns on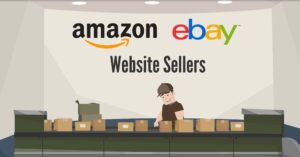 Amazon are NOT DEFECTIVE.  That's right, there was nothing wrong with the product.  It wasn't manufactured incorrectly.  It wasn't misrepresented.  The seller did nothing wrong to warrant the customer return.
80% of customer returns that Back-Track inspects are NOT DEFECTIVE! The returns are simply an open box, maybe a part or 2 missing and the product looks to be brand new or nearly brand new.  After our thorough testing process, our techs find nothing wrong with the product most of the time.
---
What are Amazon Sellers Doing to Beat the System?
Before you decide to close your Amazon shop.  Before you decide to quit selling on Amazon.  Take a look at what other Amazon Sellers are doing to BEAT THE SYSTEM!
Until now, Chinese sellers have limited options on how to handle customer returns sitting in Amazon's FBA warehouse.
Ship the items back to Hong Kong or China for repair.
Allow the customer return product to expire and Amazon automatically "Disposes" of it for the seller.  This typically means it will get liquidated on pallets through online liquidation channels.
The truth is, both of these options are horrible. It's a lose-lose scenario that Amazon sellers have simply lived with as a "Cost of doing business" with Amazon.
A NEW Option Called Back-Track
The really GREAT NEWS is there's a new (3rd) option for Chinese Amazon sellers that is not a lose-lose scenario but finally a WIN-WIN scenario!!! 
Introducing the FIRST OF IT'S KIND….Back-Track!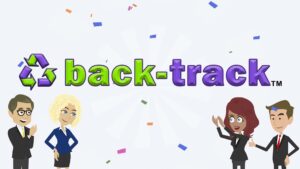 Back-Track is pioneering the online customer return industry with a brand new solution that offers online sellers the ability to reNEW their customer return products, recover their loses and recoup their profits….YAY!!!
No more shipping customer returns back to China.  The extra shipping costs, the long wait, dealing with customs, with shipping companies and all the hassles/risks of shipping products across the world.
No more accepting the loss or the "Cost of doing business" by having Amazon destroy/resell your customer returns.
How Does Back-Track reNEW Amazon Customer Returns?
The process is really simple:
Once your Back-Track account is setup, you simply ship your customer returns to our centralized (Lincoln, Nebraska) returns processing center.
Our highly trained and experienced techs will receive, inspect and test your customer returns to your specifications.
After inspection and testing, our techs will reNEW, reBUILD or rePAIR your customer returns as needed.
Your products are now in reNEWED or reFURBISHED condition and ready to send back to Amazon FBA to reSELL!!!
If you'd like to see "How it Works" in more detail we've outlined the details here:  How it works?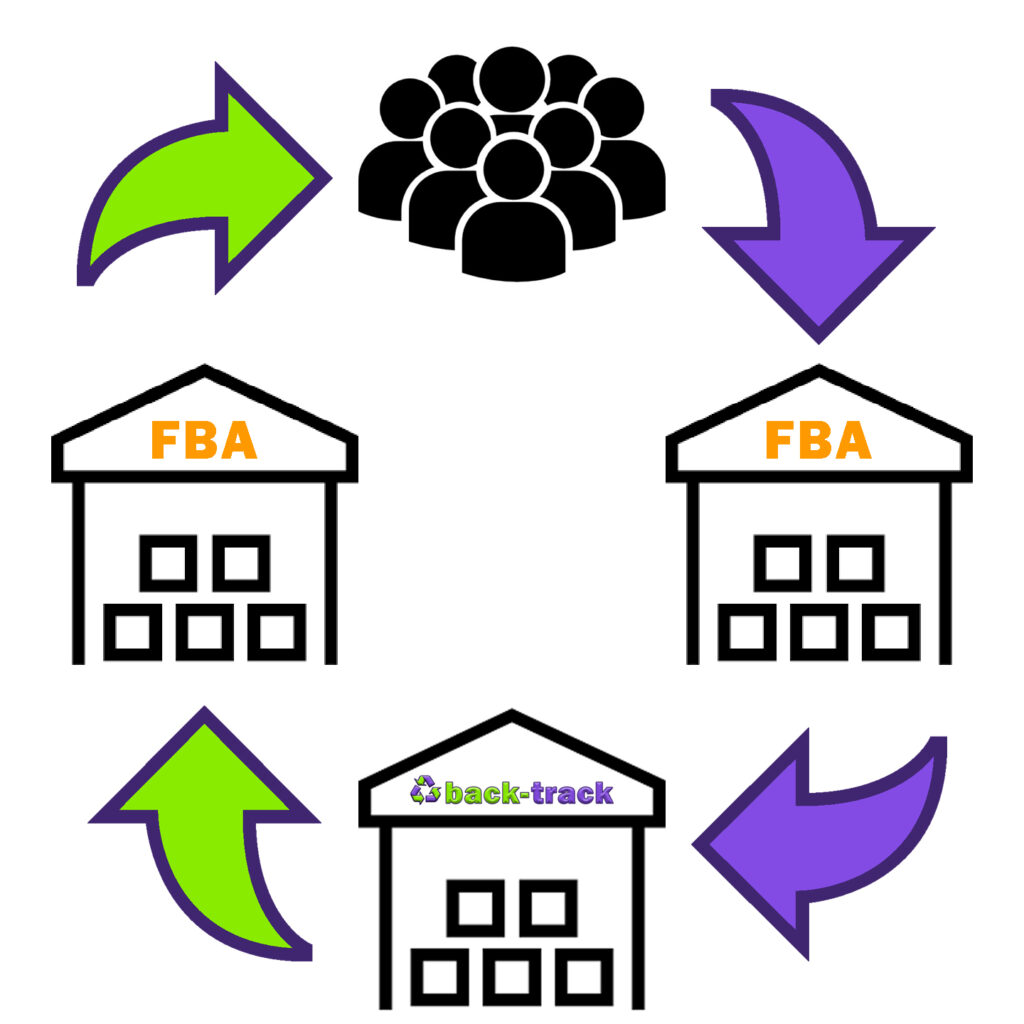 Ship your Amazon product to back-track, we repair and ship back to Amazon
Back-Track is Great for You & Great for Your Customers
Partnering with Back-Track is not only a great solution for reNEWing your products and profits for Amazon customer returns, it's also a great partnership for helping your customers get a replacement  for a missing or broken part when needed.
Because we will build-up a stock of parts to help us reNEW, reBUILD or rePAIR your customer returns, we can also use this stock of parts to send or sell to your customers as needed.  It's quicker than shipping from China and so you & your customers will be happier!  This is called our rePLACE service.
We hope at this point, we have you interested in learning more??
No worries, we have the answers.  Our extensive FAQ page has many answers to the questions you might have.  Such as: how much does it cost?  How do I get started?  How long does it take?
Take a look at our FAQ here:  Questions and Answers about Back-Track Customer Return Repair Services
There's NO FEE to get started.  No setup fee, no deposit, no cost to give Back-Track a try.  We only charge a fee after our services are performed and you're happy!
Let's Get Busy!
Simply send us your contact information and our friendly staff will tell you more details about pricing, products and how to get started.  NO FEE TO START!
[contact-form-7 id="875″ title="New Client Form 1″]