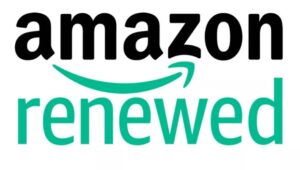 What is Amazon Renewed?
Amazon Renewed is a program where approved vendors can sell refurbished or like new condition products at a deeper discount on the Amazon marketplace.
The Renewed product is professionally inspected, tested, cleaned and repackaged for resale. Amazon requires the Renewed product to come with a 90 day warranty.
Product Categories Available for Amazon Renewed
Amazon currently allows the following product categories to participate in the Amazon Renewed program.
Laptops and Computers
Headphones and Audio
Home Appliances
Smartphones
Television Sets
Kitchen Appliances
Tablets
Office Equipment
Automotive Parts
Cameras
Home and Industrial Tools
Outdoor and Sports
Video Game Consoles
Watches
Musical Instruments
Why Sell on Amazon Renewed?
Amazon provides the following reasons to join the Amazon Renew program:
It's an Exclusive Program – Sellers must meet the quality rules and provide a constant supply of renewed products.
Large Customer Base – Amazon is leveraging their large customer base of loyal customers.
Trusted eCommerce Platform – Amazon's platform and large distribution network offers a greater reach than other alternatives.
Grow your Refurbishing Business – Selling refurbished products on Amazon is one way to grow your overall sales.
What is Difference Between Refurbished and Renewed?
Renewed is the new term for refurbished. Back-Track started using the word reNEW for it's most popular refurbishing service for Amazon sellers and Amazon later adopted the term Renewed to represent refurbished items for sale on their marketplace.
Before Amazon changed the name to Renewed, they used the term "Certified Refurbished".
Renewed and refurbish both take a used product, inspect it, test functionality, repair any defects, replace missing accessories, clean an rebox the product to be resold as Renewed or Refurbished.
Where to Renew Your Product?
If you sell on Amazon or eBay or have a website and would like to renew your customer returns to sell again, take a look at Back-Track. Their reNEW service is designed specifically to help online sellers with this need.
With the Back-Track reNEW service, you simply send your FBA customer returns directly to Back-Track's facility located centrally in Lincoln, Nebraska. They take care of everything from start to finish beginning with inspection and testing. Once the item is inspected Back-Track will reNEW your products as needed and prepare them to be sent back to Amazon FBA for you.
How to Register for Amazon Renewed Program?
If you'd like to register for Amazon's Renewed program, they have the following requirements at the date of this article.
Must have a minimum of $50,000 in qualifying refurbished purchases with the last 90 days.
Must have an order defect rate of 0.8% or less within the last 90 days.
Must submit 8 images of sample units with packaging for review.
Must provide a minimum 90 day warranty on the renewed product.
For Apple products, you must have $2.5 million in invoices for past 90 days.
Amazon may decide to change these requirements in the future, so please follow this link to read the current requirements and contact Amazon to apply to their Renewed program. Amazon Renewed Program.
Let's Get Busy!
Ready to have Back-Track reNEW your Amazon customer returns?
Simply send us your contact information and our friendly staff will tell you more details about pricing, products and how to get started. NO FEE TO START!
[contact-form-7 id="875″ title="New Client Form 1″]
How to ReNEW Products with Back-Track?
Back-Track is the first-of-its-kind reNEW service provider for Amazon sellers. They specialize in reBOXing, reNEWing, rePAIRing and reSELLing your Amazon Customer returns stuck in FBA.
Ship your Amazon FBA customer returns to Back-Track
We inspect and reNEW your product as needed
We ship your reNEWED product back to Amazon FBA
It's hands free. To find more details on how to reNEW your profits with Back-Track, give us a BUZZ today!
Amazon Certified Refurbished to Amazon Renewed
Amazon originally called the program "Certified Refurbished on Amazon" starting in 2015.
In an attempt to rebrand the program and for Amazon to better tap into the $ Billion refurbished products market typically viewed as eBay's strength, Amazon decided to rename it to "Amazon Renewed".
Starting in January 2019, Amazon began restricting the sale of "refurbished" goods on the Amazon marketplace, unless the seller applied and qualified for the new Amazon Renewed program qualifications. Sellers not in the Renewed program can no longer list items in refurbished conditions but can continue to list standard items in a "used" condition.
Difference Between Amazon Renewed and Amazon Warehouse Deals
There is some confusion on the difference between the Amazon Renewed program and the Amazon Warehouse Deals program. Let's see if we can clear it up for you.
The Amazon Renewed program is available to Amazon sellers who qualify. The product may or may not be shipped from an Amazon FBA warehouse.
The Amazon Warehouse Deals program is primarily managed by Amazon to sell Amazon customer returns, open box, used and lost but found inventory.
It is possible for Amazon Renewed products to be listed and found under the Amazon Warehouse Deals product pages.